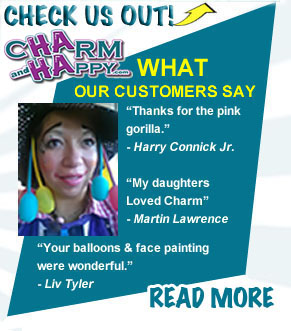 Carmen Tellez and CharmandHappy.com team members have been traveling as celebration artist entertainers since 1994.
Combined elements of THEATRE, family comedy, slapstick skills, JUGGLING, voice portraying for PUPPETS, song mocking, silly business bits & a Love for whimsical FACE PAINTING and BALLOON ART make each guest at events experience wholehearted fun at private birthday parties.
Ambassador style options available for company picnics, grand openings and community events. OC Parks insured approved vendor.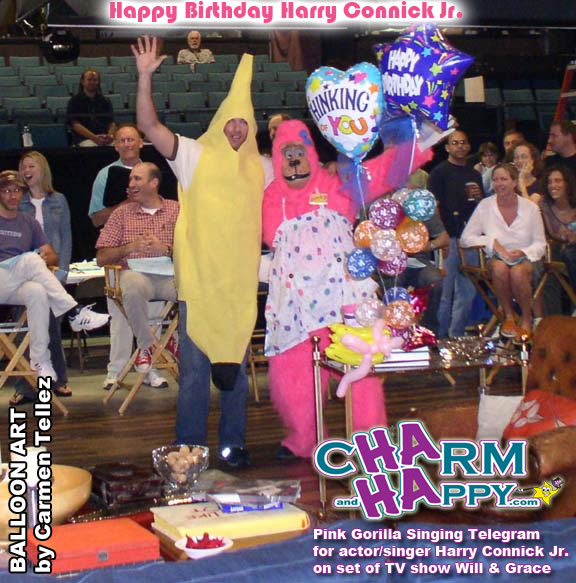 Pink Gorilla Singing Telegrams
What Do You Give to that Unique "One of a Kind" Special Person? Pinky, of course, as seen here with Harry Connick Jr.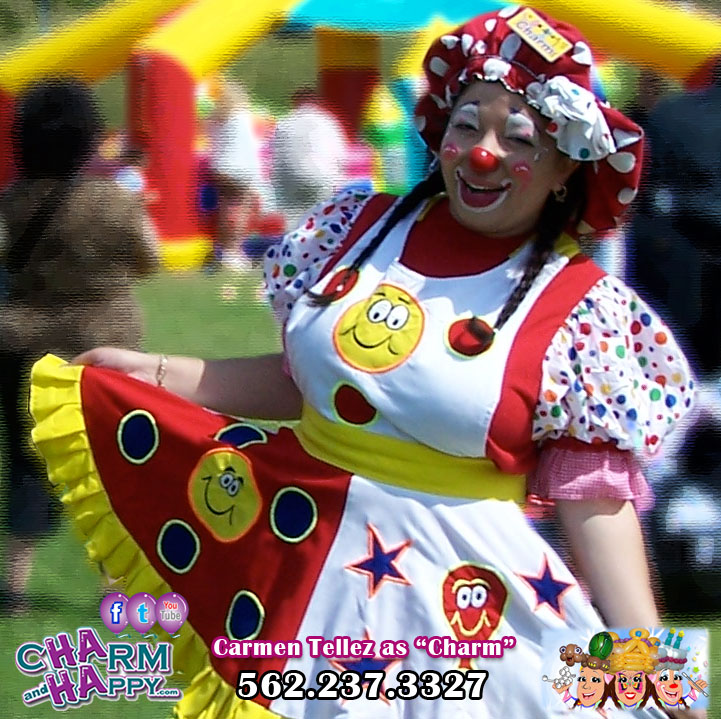 Laughter and fun is all children want at their birthday party in Menifee, San Jacinto, Beaumont, Perris, Yucaipa, Hemet, Los Angeles, Downey, Santa Fe Springs, Ontario, Riverside, Cypress, Cerritos, Irvine, Temecula and other SoCal areas. Children want to feel comfortable, espcially at their own birthday. Let's face it, a new clown is really a stranger. A cute and friendly clown with soft make-up, bubbly personality, funny antics, mysteriously silly magic and all ages games have been a big hit with families we've performed for and what they look forward to at their next big party.

The HAHA truck featuring Balloon Art & Face Painter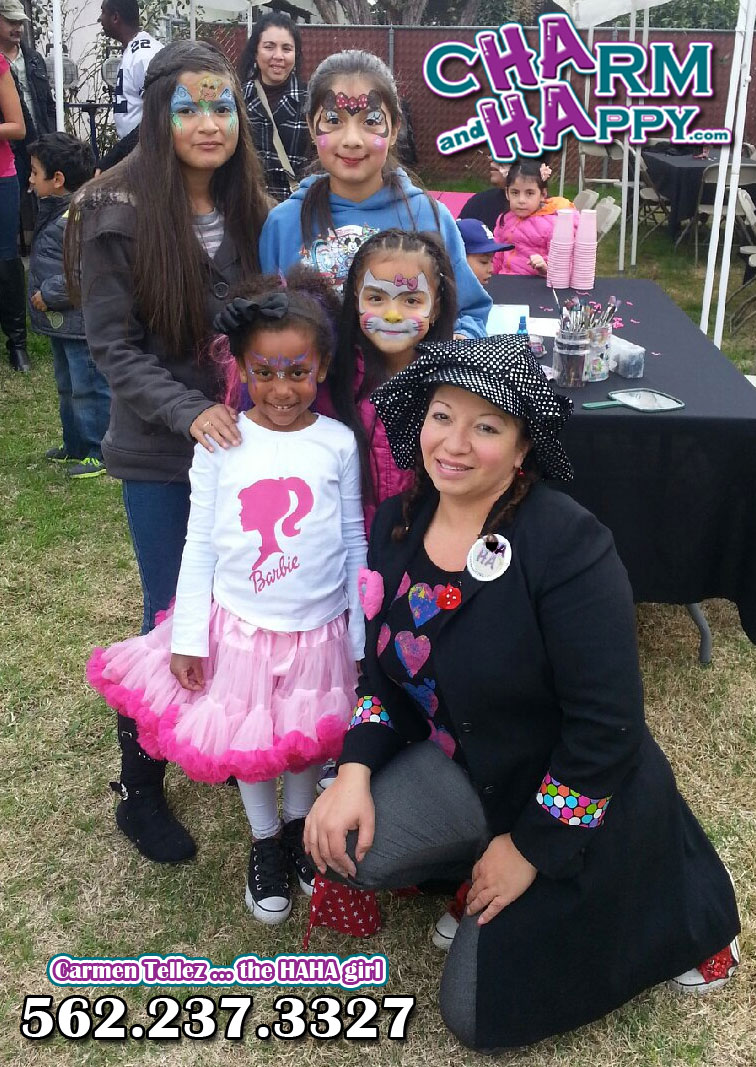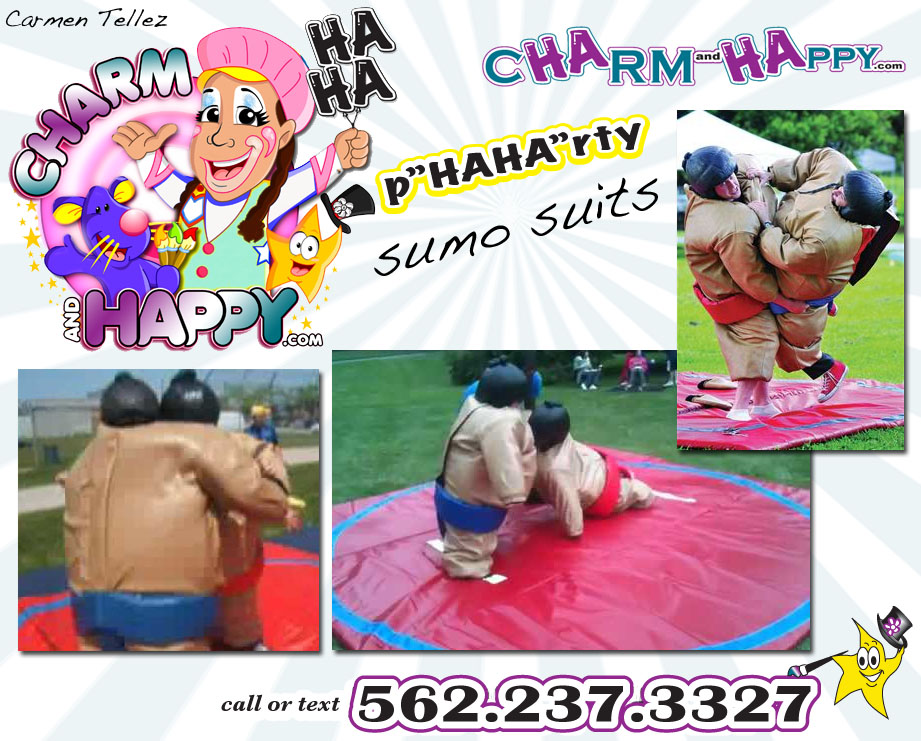 Company Picnics featuring CharmandHappy.com can increase the morale in the office as employees feel appreciated outside of the workplace. The experience fosters an environment where employees at different levels of the company hierarchy can socialize with coworkers they may not have opportunities to socialize with during their standard workday. This opportunity allows upper level management to be more visible to the workforce. A variety of company picnic options available to choose to keep even children happy.