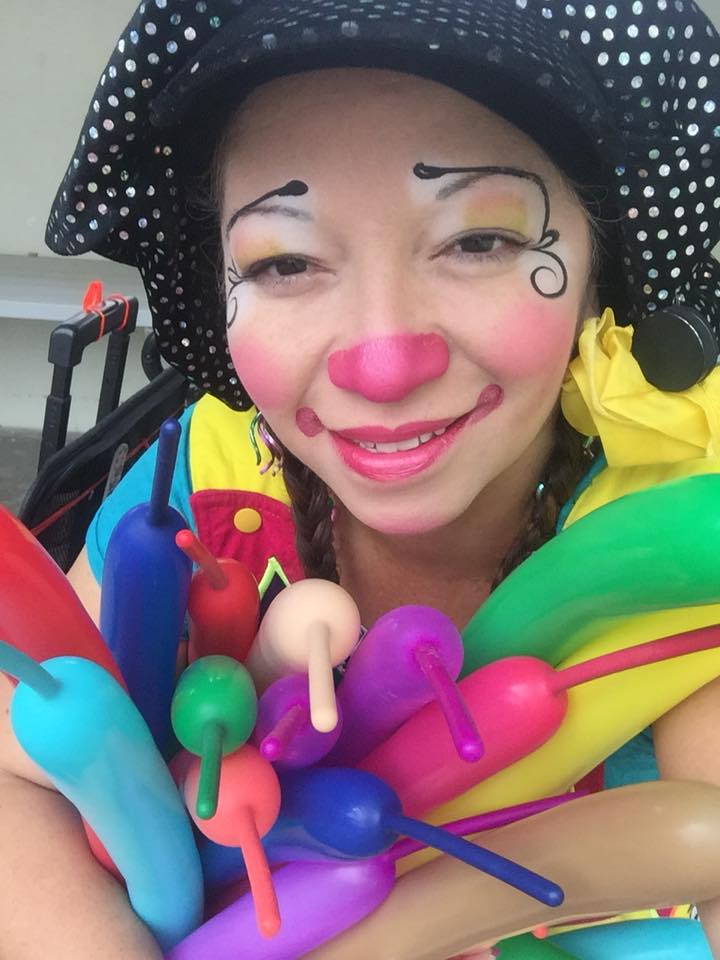 Carmen Tellez performs a variety of interactive arts and professional silly skills especially for each company event, movie opening or birthday party.
CharmandHappy clown show can include merriment, juggling, chair & peacock feather balancing and games in the HAHA show. All this, so the kids can experience the best fun ever! All ages, All laughs.
To Reserve Now and Confirm your request, please pay the minimum reservation fee of only $65 deducted from Total (non-refundable). Remaining balance due CASH only on arrival (or company check if business event).
Payable via Venmo app @CharmandHappy or
Be sure to visit our AS SEEN ON TV and the NEWS featuring Carmen Tellez at events nationwide like Heart Walks, Olympics Trials, Guiness Book of World Records attempt, Los Angeles Times, Ringing Circus, Alaska State Fair, Mooseburger Clown Arts Camp, NYGoofs, entertaining for Celebrities, special guest at a school and the first newsletter ever published about her back in 1997.
The HAHA show 2hrs. $425 Total
Party entertaining show 20min.
Age related games 20min.
Face painting 40min.
Balloon art 40min.
Runs smooth for about 12 children
Optional Show ONLY $325 (45 minutes)
Optional Art ONLY $325 (2hrs.)
Optional Games ONLY $325 (2hrs.)