Easter and Spring themed Artist Entertainer, Carmen Tellez of CharmandHappy.com continues to study on a regular basis. Including but not limited to Mooseburger circus clown camp in Minnesota, New York Goofs stage clowning in New York, Clowns of America International in Louisiana, Twist-n-Shout intense advanced balloon art in Missouri, International Face and Body Art in Florida and the list just goes on. She has a heart for sharing laughter wherever she goes and clearly the kids & families at her birthdays know it with all their heart with stories to tell about her for years.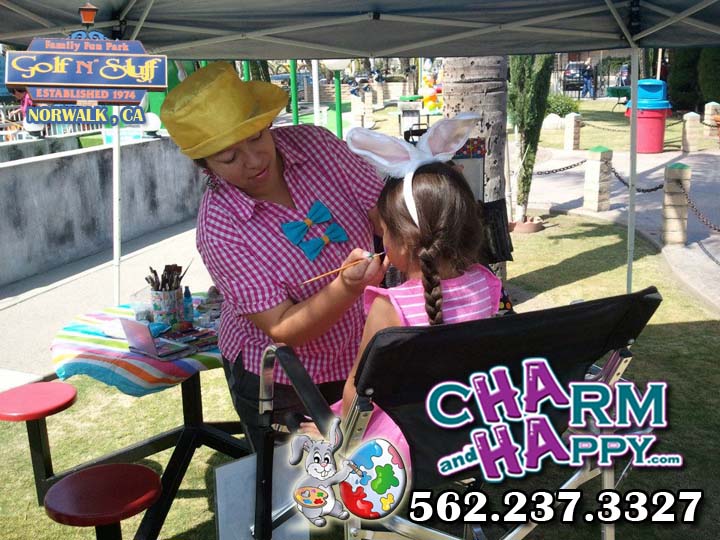 Spring Themed Face Painter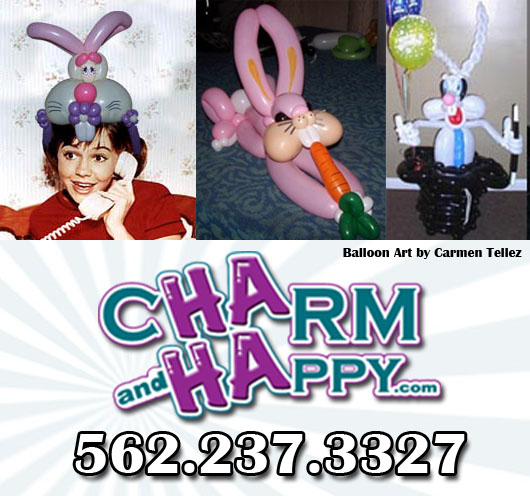 Spring Themed Balloon Artist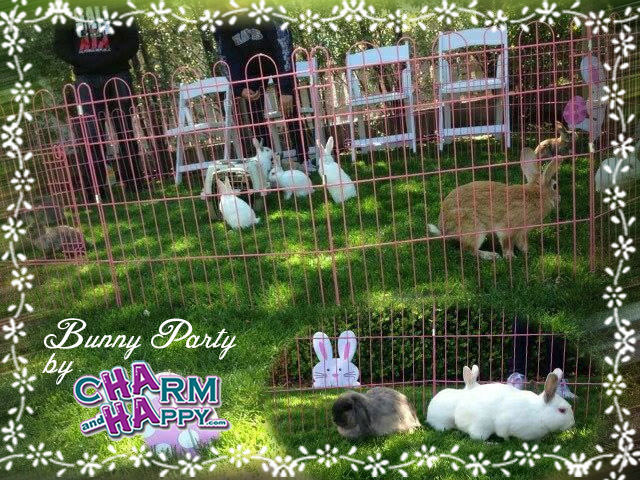 Live Easter Bunny Rabbits, Pony Rides and Petting Zoo Rentals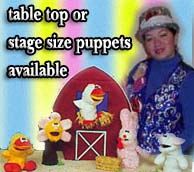 Easter and Spring Bunny Puppet Show
Music, bunnies, chicks, flowers, butterflies, lady bugs and Charm are the cast members to entertain audiences of all ages for an interactive puppet show experience provided by CharmandHappy.com puppeteers.