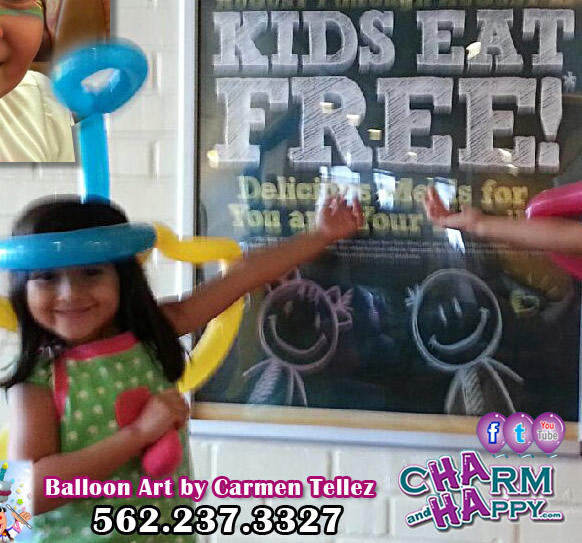 Carmen Tellez, Artist Entertainer

562-237-3327
Kids Shows, Balloon Art Twister, Face Painter
San Jacinto Yucaipa Inland Empire Hemet, CA
More about (click link) Carmen Tellez
former Circus Vargas "Opening Day Entertainer" and former Ringling Bros. & Barnum & Bailey Circus "Opening Night Balloon Artist".
CURRENT SCHEDULE Please call for details and availability
- Performed on shows: Life Moments (Pietown Productions), SouthLand, CNN, CBS News, NBC News, L.A. Mujer, Buscando Amor, Dating Game, 20/20 Nightline, Wedding Band, and more.
- Restaurant performances include but not limited to: CoCo's Bakery Restaurant, Polly's Pies, Denny's, Norms, Cafe Tu-Tu Tango, Red Robin, Marie Calendars, Jim's Super Burgers, El Torito's, iHop, McDonalds, Farmer Boys, Taps Fishhouse & Brewery, and more.